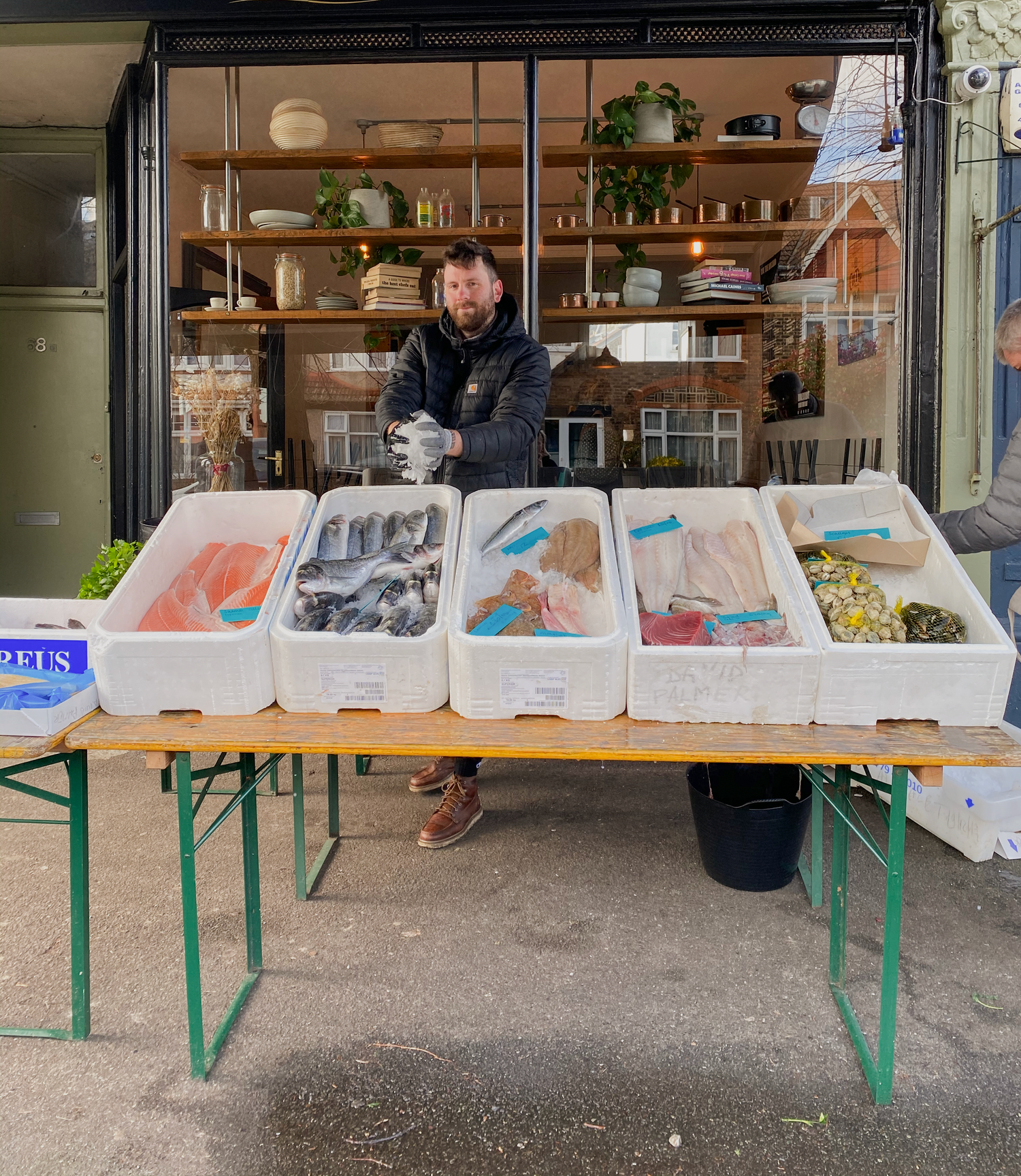 how it started
Life Of Fish by accident, at the start of the pandemic in February 2020.

Founder David Palmer, has worked with fish for over 15 years and most recently managed the fish concession in the prestegious Selfridges food hall.

The pandemic forced Selfridges to close it's doors, so with his extensive list of contacts David created a pop-up fish stall outside neighbourhood coffee shop, Cut The Mustard in Furzedown.

Little did we know, this rainy day in February would lead to us having two shops in two years, and delivering across the whole of London.
our first shop
After months of doing home deliveries, we finally signed for our first shop 4 doors down from where we did our pop up, on Moyser Road.

We opened in August 2020, just a few months after the pandemic started.

Despite it being a very uncertain time, we were proud to serve the people who supported us from the beggining. We gave our customers the opportunity to enjoy incredible produce and find joy in small things during the pandemic.
our second shop
After an incredibly busy first year, we were able to open our second shop on the bustling Abbeville Road, set behind Clapham Common in September 2021.
Our shop in Clapham is much bigger than our first shop, and here we make our own fish cakes, fish pies and ready-to-cook options.
Abbeville Road is the perfect street to shop local, where we have great neighbours; The Ginger Pig, Macfarlanes, Bottle Apostle, GAILs, Nue Ground and All Greens.
meet dave & ruth
Thanks for reading our story, we can't believe what a rollercoaster the last few years have been!

You'll find us in and out of both of the shops most days, so come and say hello.

David deals with everything to do with fish, whereas Ruth hand picks all of the products on the pantry shelves, and is a graphic designer.

Get in touch with Ruth if you want to start a project.